My name is Kim and I live with my husband Charles and our sweet little boy Spencer who is two and a half years old. We moved from big city Toronto to small town Newfoundland three years ago. We share our home and garden with one cat and four chickens.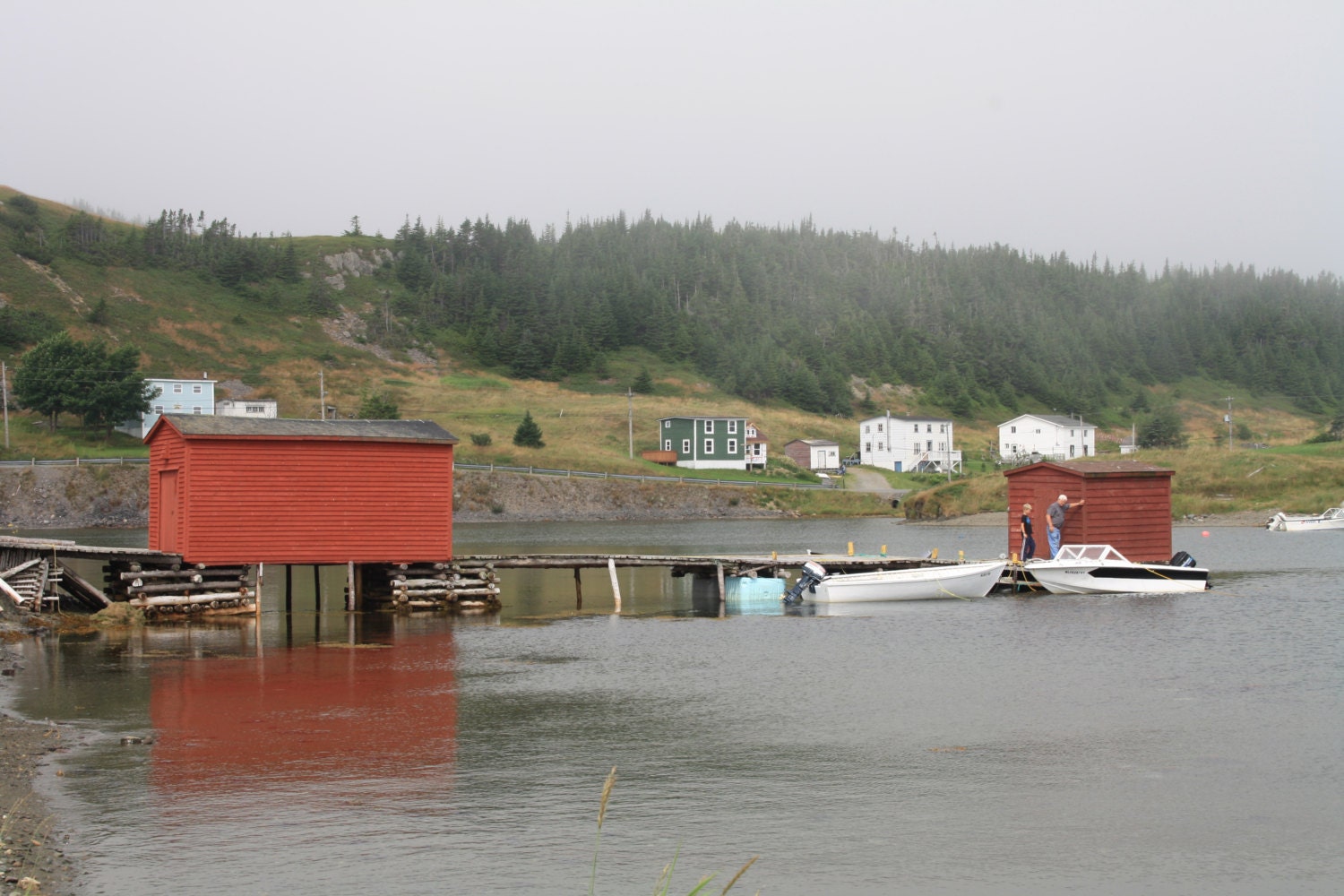 We live in a small town called Carbonear. It's located in Newfoundland, Canada. It's a rugged, harsh and beautiful island with very long, cold winters. The summers are short but absolutely amazing. It's serene, peaceful and the perfect place for our little family.
I've always been drawn to vintage. As a child I loved looking at old family photographs and admiring what my mom and aunts were wearing. They were so glamorous and took such pride in their clothing. My mom always sewed and knitted for my sisters and I. We had the cutest handmade dresses and hand-knit sweaters.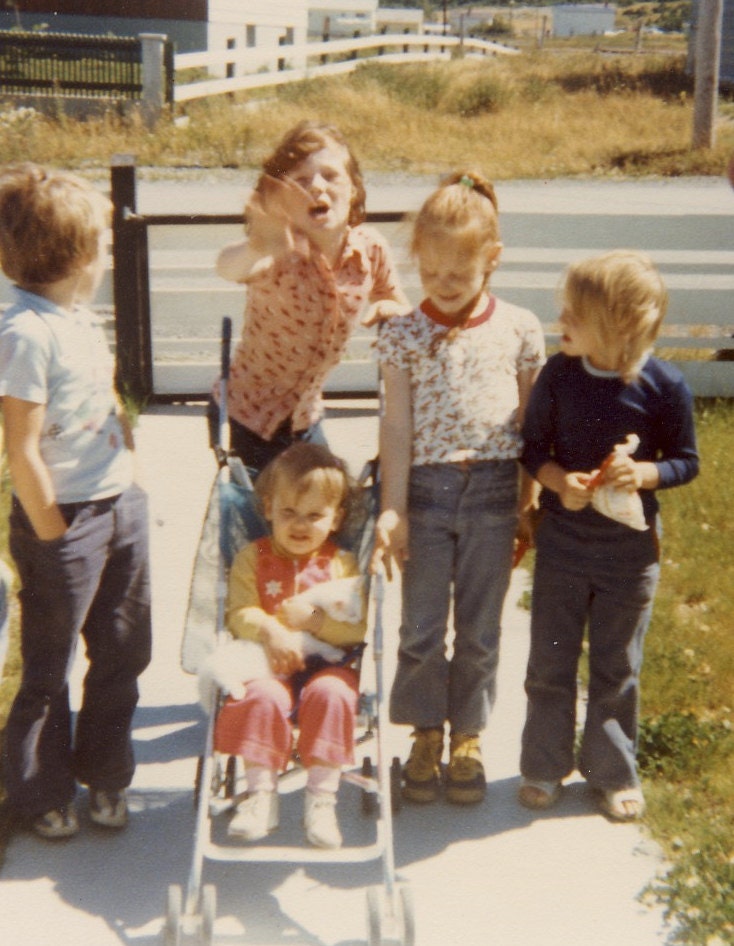 I worked at a thrift store while I was at university and spent years doing costume design for theater so I've always been surrounded by vintage clothing!
I'm a child of the 70s. I love the funky patterns, the browns and oranges, flared legs, ringer t-shirts, and crepe sole shoes. It's my favorite decade in terms of fashion, music, and film.
I find my treasures at local thrift stores like the goodwill, and there are plenty of yard sales here in the summertime. A scattered trip into the city for a big buying spree is always fun!
I never know what to expect on any given day out shopping. I'm always on the lookout for great vintage kid's clothing (which is my favorite thing to sell) but I find lots of mid century housewares and decor items and I try to carry a little bit of this stuff in my shop.
There is a grand tradition of knitting in Newfoundland. We have the famous NONIA Knitters here - which stands for The Newfoundland Outport Nursing and Industrial Association. This group was originally founded in 1920 to raise money to hire nurses in the outports through the sale of hand knit garments. So I find lots of gorgeous baby sweaters that were made with such love and care. I really enjoy finding homes for these special items.
I opened Bondplace Vintage after my son was born. It was something I wanted to do for awhile and it seemed the right time to start up. It allows me to connect with people from all over the world who appreciate vintage as much as I do. It's been really awesome.
I've found quite a few great pieces over the years and most of my favorites stay here in my house! I found a great 1950's kitchen table set in rural Ontario and managed to haul it across the country and it sits in my kitchen now. I have an extensive collection of hats from the 1920's to the 1960's, gathered from my days as a costume designer. I'm always on the lookout for good quality pieces for my home, family and shop.
photos
: a Newfoundland view; 1970s fashion inspiration from Kim's sisters and childhood friends; Kim's son Spencer
A sampling of the goodies to be found at Kim's shop,
Bondplace Vintage
: